Wellington Criminal Defense Attorney
HIGHLY REFERRED FORT LAUDERDALE CRIMINAL DEFENSE ATTORNEY
HIRE AN EXPERIENCED CRIMINAL DEFENSE LAWYER TODAY
Matthew Glassman – Professional Fort Lauderdale Criminal Defense Lawyer
Have you or a loved one been arrested or are under investigation? Put your trust in the experience and expertise of a skilled criminal attorney such as Matthew Glassman. Criminal defense attorney Matthew Glassman realizes that being accused of a crime is a very stressful time. To help alleviate this stress, Mr. Glassman provides an initial free consultation and provides every client his cell phone number and responds to calls, texts and emails at all hours of the day and night.
If you need the assistance of a criminal defense attorney, contact Mr. Glassman today. Mr. Glassman will fight tirelessly to help you obtain the best resolution possible on your case. Mr. Glassman is prepared to help answer any questions you may have during your free consultation.
Wellington Defense Attorney Areas Of Expertise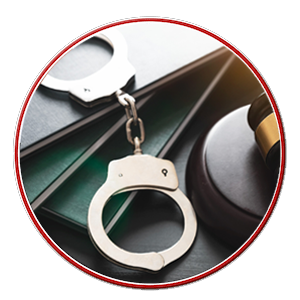 Criminally Charged or Arrested? You Need A Criminal Defense Attorney On Your Side.
So then it happens, the lights, the dreaded sirens. Your stomach churns and you begin to panic. You see the cop approaching. Or maybe you don't. Maybe you have been yanked out of a car at gun point? Maybe your home has been ransacked by the police? You hear the shiny handcuffs click and feel the loss of movement in your wrists. Life as you know it is about to change. You are strip searched. Booked and questioned. You hear the metal doors slam shut behind you.
The dreaded criminal justice system is now staring you gravely in the face. Don't sit back and trust that the flawed system will save you. Don't get caught in the unforgiving spider web. Don't wait until it's too late. Contact a criminal defense attorney to learn about your legal rights before it's too late!
What Happens Next With Your Criminal Charges?
So you, a loved one, friend or a family member have been arrested. This simply means that a Police Officer has probable cause to believe that you have committed a crime. You will be taken in front of a Magistrate Judge (commonly referred to as a "First Appearance" Judge) and if you are lucky will be released on your own recognizance (ROR), bail or Pretrial.
Those, who have been accused of more serious crimes may not be so lucky and may be held without bail. For either situation, you need an experienced criminal defense attorney who can strongly represent your case.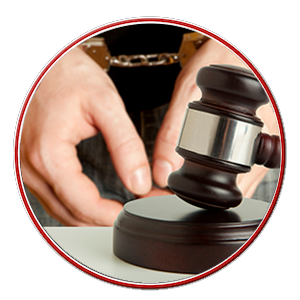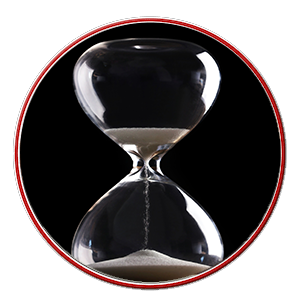 After an arrest the clock is ticking. There is a common misconception that takes place in the criminal justice system: Police Officers DO NOT charge you with crimes. They arrest you. I repeat the police DO NOT charge you with crimes. The State Attorney's Office makes the crucial decision to charge you with the crimes the Police have arrested you for. The State Attorney's Office has the discretion to file the same charges that you were arrested for, file reduced or lesser charges, file increased or more serious charges or NOT FILE ANYTHING. It is imperative that you call a criminal attorney right away so that together, you can begin to fight the charges at the PRE- FILING stage. The fastest way to make a case go away is to prevent it from getting filed on in the first place.
State Attorneys assigned to make filing decisions have hundreds and sometimes thousands of files that they are responsible for. Most State Attorney's Offices have dedicated attorneys assigned only to case filing. How does your file get the attention that it needs? You have to be proactive. You have to make some noise. You have to begin the fight immediately. Any and all contradictory evidence, mitigating factors, legal authority or additional witnesses/statements can be presented to the State Attorney prior to he/she making a filing decision on your case. If you sit back and do nothing, there is a great chance that your charges will get picked up by the State or worse: they could even increase! You need to do your homework and read reviews and hire the best defensive criminal defense attorney. Matthew Glassman is a 10.0 AVVO rated Lawyer with over 100 5-star Google reviews. Pick up the phone and call criminal defense attorney Matthew Glassman.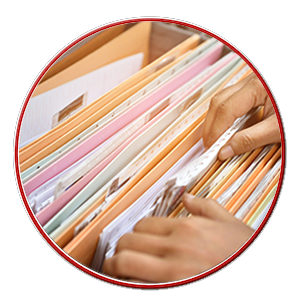 Exceptional Wellington Criminal Defense Attorney
Arrests happen. Believe me I know. I have seen things that will make you shake your head. I have handled cases that caused me to lose sleep at night. I defended people accused of unthinkable crimes. I have seen good police officers make bad decisions and bad police officers make even worse. I have defended college students who made questionable decisions. Medical professionals worried that they may never be able to practice again. Husbands worried that they have hugged their wives and children for the last time. Vacationers at the wrong place at the wrong time. Not every arrest is valid. In fact, many arrests are unlawful. The criminal justice system can suck you in. And once you're in it, it is very difficult to get out of. Don't allow yourself to be a victim of this vicious cycle. If you find yourself arrested or facing criminal charges than you need an experienced defense attorney on your side. Don't face the criminal justice system alone. As your Broward County criminal defense attorney, I can help. I have made a career out of successfully defending and fighting for those accused of crimes. Whether you have been arrested for a small misdemeanor offense or for a homicide, I can help. Here is a sampling of some criminal defense practice areas where I can assist you.
Weather in Wellington, FL
Light Rain
About Wellington, FL
Wellington is a village just west of West Palm Beach in Palm Beach County and 66 mi (106 km) north of Miami. It is part of the Miami metropolitan area and the fifth largest municipality in Palm Beach County by population. As of the 2020 census, the village had a population of 61,637 according to the U.S. Census Bureau, making it the most populous village in the state. == History == In the 1950s, Charles Oliver Wellington, an accountant from Massachusetts, purchased about 18,000 acres (73 km2) of central Palm Beach County swampland located south of Florida State Road 80 (locally known as Southern Boulevard) and west of U.S. Route 441. Wellington named the property Flying Cow Ranch, due to his other occupation as an aviator and his initials spelling the word "cow". The ranch became protected against floodwaters from the Everglades after the United States Army Corps of Engineers constructed a levee to south of the property between 1952 and 1953. Following his death in 1959, his son Roger inherited the property. The family sold 1,200 acres (4.9 km2) at $300 per acre to Arthur William "Bink" Glisson, Charles' agent. Glisson sold the land for $1,000 per acre within the following several months. Many other farmers began purchasing or leasing portions of the Flying Cow Ranch in the 1960s.
Neighborhoods in Wellington, FL
Things To Do in Wellington, FL
Bus Stops in Wellington, FL to Law Offices of Matthew Glassman
Bus Stop in RING RD at WGM TRML Wellington, FL to Law Offices of Matthew Glassman
Bus Stop in WELLINGTON GREEN DR at PNR Wellington, FL to Law Offices of Matthew Glassman
Bus Stop in US-441/SR-7 at 17 STREET Wellington, FL to Law Offices of Matthew Glassman
Bus Stop in FOREST HILL BLVD at WELLINGTON TRC Wellington, FL to Law Offices of Matthew Glassman
Bus Stop in US-441/SR-7 at FOREST HILL BLVD Wellington, FL to Law Offices of Matthew Glassman
Bus Stop in FOREST HILL BLVD at WELLINGTON MED Wellington, FL to Law Offices of Matthew Glassman
Bus Stop in US-441/SR-7 at WHITE HORSE DR Wellington, FL to Law Offices of Matthew Glassman
Bus Stop in US-441/SR-7 at ISLA VERDE DR Wellington, FL to Law Offices of Matthew Glassman
Bus Stop in US-441/SR7 at STRIBLING WAY Wellington, FL to Law Offices of Matthew Glassman
Bus Stop in US-441/SR-7 at WHITE HORSE DR Wellington, FL to Law Offices of Matthew Glassman
Bus Stop in RPB BLVD at OLEANDER DR Wellington, FL to Law Offices of Matthew Glassman
Bus Stop in FOREST HILL BL at OKEEHEELEE PK RD W Wellington, FL to Law Offices of Matthew Glassman
Driving Directions in Wellington, FL to Law Offices of Matthew Glassman
Driving Directions from Rossen Law Firm to Wellington, FL, US
Driving Directions from Law Offices of Michael T. Rabideau, P.A. to Wellington, FL, US
Driving Directions from Somera & Associates, PA to Wellington, FL, US
Driving Directions from Ian Bressler Law - Personal Injury Lawyers to Wellington, FL, US
Driving Directions from Casanova Law, P.A. to Wellington, FL, US
Driving Directions from Suzanna Scarborough, P.A. to Wellington, FL, US
Driving Directions from Law Offices of Marc R Goldstein, P.A. to Wellington, FL, US
Driving Directions from The Boyle Law Firm (Richard J. Boyle, Esq., LLC.) to Wellington, FL, US
Driving Directions from Trial Lawyers group to Wellington, FL, US
Driving Directions from W. Craig Lawson, P.A. to Wellington, FL, US
Driving Directions from Marc Reiner to Wellington, FL, US
Driving Directions from Leifert & Leifert to Wellington, FL, US
Coconut Creek
Dania Beach
Fort Lauderdale
Hollywood
Lauderhill
Margate
Oakland Park
Pembroke Pines
Sea Ranch Lakes
Tamarac
Cooper City
Davie
Hallandale Beach
Lauderdale by the Sea
Lazy Lake
Miramar
Parkland
Plantation
Southwest Ranches
West Park
Coral Springs
Deerfield Beach
Hillsboro Beach
Lauderdale Lakes
Lighthouse Point
North Lauderdale
Pembroke Park
Pompano Beach
Sunrise
Weston Wilton Manors
Belle Glade
Canal Point
Jupiter
Loxahatchee
Palm Beach
Wellington
Boca Raton
Delray Beach
Lake Harbor
North Palm Beach
Palm Beach Gardens
Boynton Beach
Greenacres
Lake Worth
Pahokee
South Bay
West Palm Beach
Arissa Place, Bedford Mews, Berkshire, Brier Patch, Castellina, Channing Villas, Chatsworth Village, Eastwood, Emerald Forest, Equestrian Club, Fairway Cove, Farmington, Grand Isles, Greenview Shores, Guilford, Hanover East, Hidden Landings, Ken Adams Way, Lakepoint, Little Ranches, Margate Place, Meadowland Cove, Monterey on the Lake, Oakmont Estates, Palm Beach Polo & Country Club, Ring Rd/Wellington Green Dr, Sheffield St, Solara at Wellington, South Shore, South Shore, Staghorn, Sturbridge, Sugar Pond Manor, Sunset Point, The Isles at Wellington, Tree Tops of Wellington, Vinings at Wellington, Waterway Cove, Wellington Edge, Wellington Lakes, Wellington Place, Westhampton Circle, Wiltshire Village