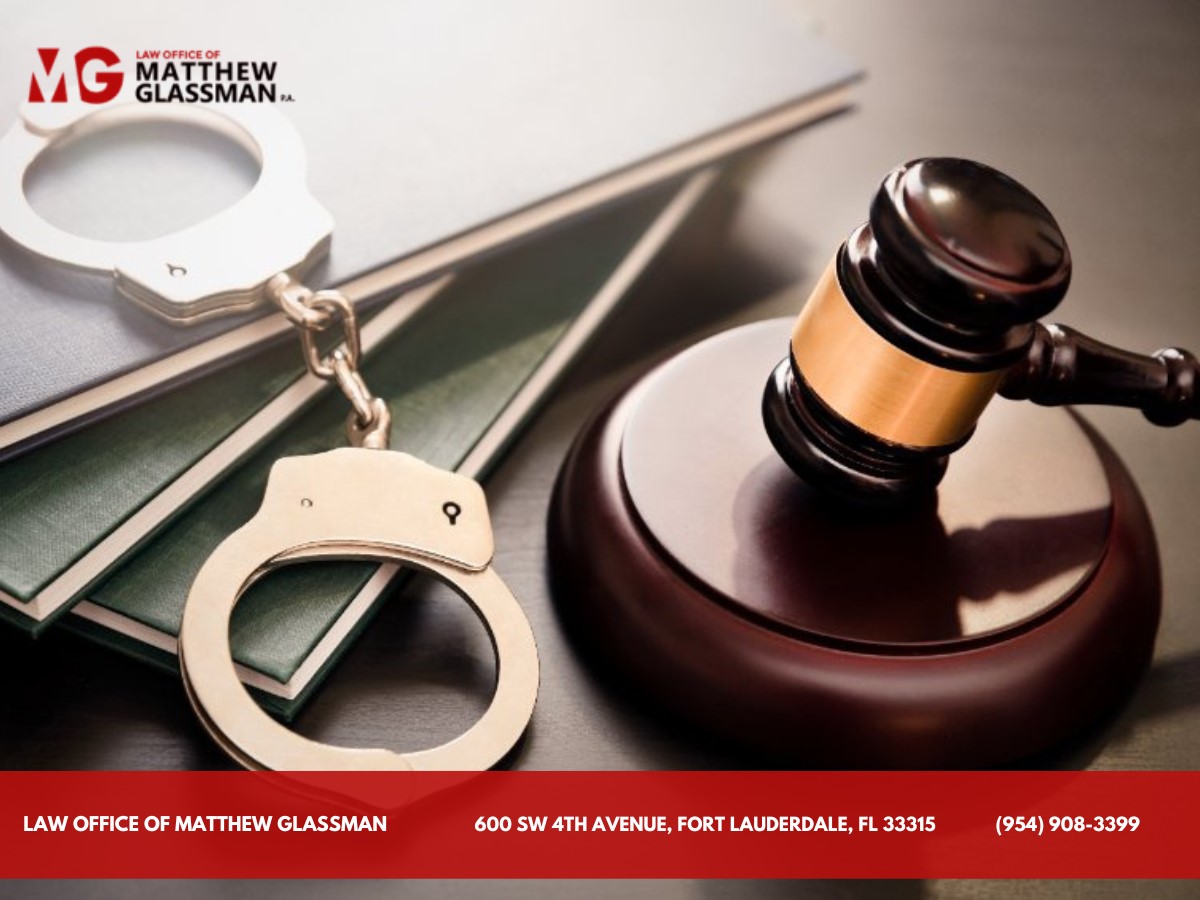 The Law Office of Matthew Glassman, P.A. highlights that in many instances the investigation of a domestic violence charge is very one-sided. Often times the person that contacts the police first is the one that avoids the arrest, even in situations where both sides could technically be considered the aggressor. It is very important to act quickly if arrested or under investigation for a domestic violence charge.
Domestic violence is taken very seriously in South Florida. The penalties can be life-altering. Depending on the level of the crime and whether the accusation is classified as a misdemeanor or a felony, one could be sentenced to jail time or Florida state prison. When such an incident occurs, it is absolutely critical that you seek assistance from an experienced domestic violence lawyer immediately.
The Fort Lauderdale domestic violence attorney at the Law Office of Matthew Glassman P.A. has helped those accused of domestic violence in Fort Lauderdale, FL for over 15 years.
What Can A Domestic Violence Lawyer Do When You're Wrongfully Accused?
The Law Office of Matthew Glassman, P.A. expresses that if you're accused of domestic violence, there are options available to you. The key is to move fast. Do not sit around and wait for the fight to come to you. Just because you have been arrested does not mean that formal charges have been filed against you. You have an opportunity to convince the case filer not to file charges! Hire a domestic violence attorney right away! By doing so, you give that attorney an opportunity to fight and argue to potentially make the case go away before it is even filed!
The Fort Lauderdale criminal defense firm stated that it is essential to hire a domestic violence lawyer because they have the knowledge and experience in criminal court procedures. They explained that if criminal charges end up getting filed then many court appearances could follow. Those hearings could include arraignment, calendar calls, statuses, motions, trials, and sentencing. When someone is accused of domestic violence, the best option is to hire a criminal attorney who can answer any of their questions and advise them on how best to proceed.
Criminal attorney Matthew Glassman pointed out that hiring a domestic violence attorney can help minimize the potential consequences. He mentioned that a domestic violence lawyer should possess knowledge of all Florida laws that pertain to domestic violence. Attorney Glassman noted that he has extensive experience in investigating and identifying crucial details of information necessary to help you fight your domestic violence case. When clients are facing domestic violence charges, they can rely on their domestic violence attorney to act in their best interest to vigorously fight to try and get rid of, reduce the charges, seek the best outcome, or earn them an acquittal.
With his extensive experience and knowledge of Florida's criminal laws, Mr. Glassman has successfully resolved countless cases, providing representation and resolution to the accused in Broward County, Palm Beach County, and Dade County.
About The Law Office of Matthew Glassman
Matthew Glassman, a criminal defense attorney, was admitted to the Florida Bar in 2005. He began his legal career by working for the Broward County Public Defender's Office where he worked his way up to the Homicide unit. With over 185 reviews, he has an Avvo 10.0 rating and a Google 5.0 star rating. Domestic violence, DUI, sexual batteries, homicide, thefts, stand your ground, probation hearings, firearms and weapons charges, bond hearings and drug crimes are among his practice areas.
Law Office of Matthew Glassman
600 SW 4th Ave Suite 103
Fort Lauderdale, FL 33315
URL: https://matthewglassmanlaw.com/