Charged With Domestic Violence In South Florida? Our Fort Lauderdale Domestic Violence Lawyer Can Help
Have you or a loved one been charged with domestic violence or abuse? The Law Office of Matthew Glassman, P.A., handles cases in the greater Broward County area. Domestic violence lawyer, Matthew Glassman has defended several cases with individuals who were either arrested or charged with domestic violence. Mr. Glassman is very experienced and versed with the Florida State Statutes encompassing Domestic Violence allegations. He is ready willing and able to walk you through the process of fighting your domestic violence charge.
Let Mr. Glassman assist you in your domestic violence defense and help to try and get you the outcome you deserve. If you have been charged with domestic violence, it is very important that you retain Matthew Glassman–a well-respected domestic violence attorney in Florida that handles domestic violence charges in the Broward area. The Law Office of Matthew Glassman, P.A. will offer you the highest level of legal service and be your advocate throughout the legal process.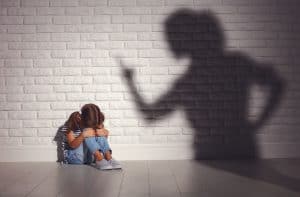 With Matthew Glassman as your domestic violence attorney, the true details of your case will be brought to light and serious consequences can be averted. The process starts the minute you get arrested and sometimes before. Don't wait. Be proactive and let Mr. Glassman fight for you.
What Is Considered Domestic Violence In South Florida?
Any violent or aggressive behavior within the home, usually involving a spouse or partner can be categorized as domestic violence in Florida. If you have been charged with domestic violence, do not take any chances and attempt to fight the accusation on your own because there is simply too much at risk. Your life and any personal relationship, including your kids and marriage, are all at stake. It does not stop there–your job, home and personal possessions and livelihood are all also at risk.
A domestic violence charge in South Florida is a very serious charge that could potentially ruin your life. Have one of the best domestic violence law firms in your corner–contact the Law Office of Matthew Glassman immediately.
While Florida domestic violence charges are not uncommon, they are often accompanied by serious penalties:
Jail and or Prison Time
Batterers Intervention and Anger Management classes
Probation/Community Control
Hefty Fines
Restraining Orders
If you are convicted of domestic violence because you do not have an experienced domestic violence lawyer, the consequences will escalate quickly. You could be sentenced to jail time or Florida state prison and could be subject to paying hefty fines, as well as being placed on probation, with the requirement of undergoing anger management classes.
So, do not fight this alone, and let the trusted violent crimes law firm, the Law Office of Matthew Glassman, P.A. defend your case.
Which Acts Constitute Domestic Violence in Florida?
Domestic Violence cases may include the following:
Assault:

 Any type of physical attack.

Abuse:

 Treating or being treated with cruelty and violence; on a daily or regular bases.

Harassment:

 Being intimidated or aggressively pressured into something, usually sexual.

Battery:

 The use of force against another, usually resulting in abusive and harmful contact.

Menacing:

 Threatening someone and suggesting danger.
Penalties for Violating a Florida Restraining Order
Restraining orders are generally filed during a domestic violence or domestic battery case. Violating a restraining order can lead to criminal penalties as violating a restraining order is a first-degree misdemeanor. If you have violated the terms of a restraining order in Florida, you still have the chance to explain your actions to help try and avoid criminal conviction with the help of an experienced domestic violence attorney.
Hire One Of The Best Lawyers For Domestic Violence In All Of Broward County
Our Criminal Defense Firm accepts cases in:
If you are located in any of these locations in South Florida, call us immediately so we can start reviewing the details of your domestic violence defense case.
You Need an Experienced Domestic Violence Attorney for your Domestic Violence Offense in Florida
If you find yourself arrested for domestic violence, act fast and let the Law Office of Matthew Glassman P.A., help you. Domestic violence can be charged as a felony or a misdemeanor within the Florida courts, it all depends on the State attorney and the facts of the case. With an experienced and reputable attorney, a felony offense could be reduced to a misdemeanor and or dropped outright and a misdemeanor dropped perhaps altogether. Depending on the seriousness of the offense and your criminal history you may be eligible for a diversion program/ probation or to pay a fine, or if the crime is serious you may be sentenced to jail time and or prison. The key is to contact an attorney right away. An experienced attorney such as Matthew Glassman will immediately speak to witnesses and present any and all facts to the prosecution to try and get the State Attorney's office to decline prosecution. If the State Attorney declines prosecution, your case goes away.
With over 10 years in the field, Matthew Glassman has handled all types of cases ranging from drug abuse to intricate domestic violence cases to first degree murders. So, if you are looking for an attorney to represent you, know that Mr. Glassman will work aggressively to try and get you the best result possible for your case. The Law Office of Matthew Glassman, P.A., accepts cases throughout the entire state of Florida, including clients that reside in the Broward County area.
Protect Your Future. Hire A Fort Lauderdale Domestic Violence Lawyer
Penalties for domestic violence or domestic battery cases range from probation or community control accompanied by anger management classes and counseling, to jail time, all the way up to potential lengthy prison sentences and felony convictions. It is important to hire an experienced Fort Lauderdale domestic violence lawyer immediately if you have been arrested with domestic violence in South Florida. Contact The Law Office of Matthew Glassman, P.A to speak with our Fort Lauderdale domestic violence attorney today!
Law Office of Matthew Glassman, P.A.