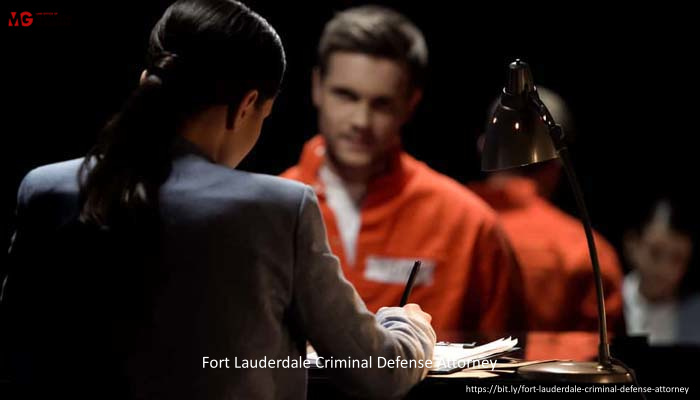 Matthew Glassman is a criminal defense attorney dedicated to working with clients to achieve successful outcomes in Fort Lauderdale, Florida, and the neighboring areas. Most of his work is concentrated in Broward, Miami-Dade, and Palm Beach Counties.
(Fort Lauderdale, FL, January 2022) The Law Office Of Matthew Glassman, a criminal defense law firm, expressed in a blog post that there is never an acceptable justification for unprovoked violence. However, there may be unique circumstances that trigger it, especially when there is drug and alcohol abuse and or mental illness involved. This is particularly evident in domestic violence cases where drugs or alcohol can intensify emotions and lead to severe injuries or even fatalities in some situations.
When you think of crime, what's the first thing that comes to mind? Car-jacking, robberies, homicides, rape? Thanks to modern-day TV shows, many people automatically default to crimes involving extreme violence. Many criminal attorneys who handle serious crimes such as rape, assault, burglary, and violence against police officers have seen the impact of how drugs and alcohol serve to enhance one's aggression. These stories are so common in the news nowadays that it's easy to take them for granted. But does this actually make sense?
There are several ways that drug and alcohol abuse can lead to criminal activity. People who abuse substances have often been involved in crimes such as being charged with DUI, drug crimes, or being accused of domestic violence. This is something that many criminal lawyers and law enforcement officers see regularly.
Many illegal drugs and alcohol can create a sense of fearlessness among users, leading them to make rash decisions without thinking about the consequences. People may commit violent crimes, especially against loved ones who they are around more frequently, when under the influence of drugs or alcohol. Substances can lower inhibitions and make it more likely that someone will respond with aggression instead of rational thought.
Research shows that drugs and alcohol interfere with the brain's ability to make rational decisions. People who abuse drugs or alcohol often have problems controlling their emotions, leading them to act impulsively and engage in dangerous behaviors. When some individuals are under the influence, their sense of risk and restraint is decreased. This can make it hard to stop themselves from acting recklessly or violently when confronted with a situation or person.
It is also common for substance abusers, separate and apart from drug or alcohol addiction, to suffer from mental illness. An experienced attorney can hire a forensic psychologist to explore whether or not a mental illness that causes substance abuse can be used as mitigation to help defend a criminal case.
If you or a family member have a criminal case and suffer from alcohol or drug addiction or mental illness, it is crucial to have an experienced criminal lawyer by your side. Criminal defense attorney Matthew Glassman has been practicing criminal law for over 15 years and has successfully helped many clients. You don't need to go through this alone – let an experienced criminal attorney such as Matthew Glassman be your criminal lawyer and provide the advocacy and support you need during this difficult time.
About The Law Office of Matthew Glassman
Matthew Glassman, a criminal defense lawyer, was admitted to the Florida Bar in 2005. He began his legal career working for the Broward County Public Defender's Office for ten years. With over 195 reviews, he has an Avvo 10.0 rating and a Google 5.0 star rating. Among his practice areas are domestic violence, DUI citations, traffic violations, probation hearings, firearms and weapons charges, and drug crimes.
Law Office of Matthew Glassman
600 SW 4th Ave Suite 103
Fort Lauderdale, FL 33315
(954) 908-3399
URL: https://matthewglassmanlaw.com/