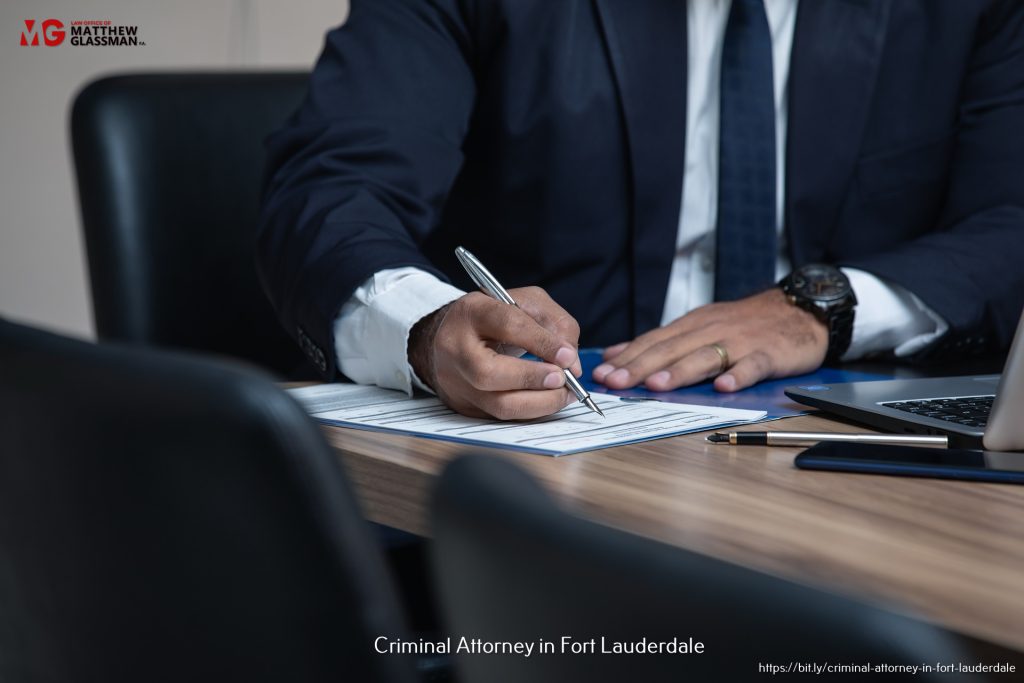 Matthew Glassman is an experienced criminal lawyer in Fort Lauderdale, Florida who works with clients to achieve successful outcomes. The majority of his work is concentrated in Broward, Miami-Dade, and Palm Beach Counties.
(Fort Lauderdale, FL, September 2022) In a website post, the Law Office of Matthew Glassman outlined that the role of a criminal lawyer is to ensure that their client receives top-notch representation at every stage of the legal process. Without sound legal defense, you risk having an outcome that is not in your best interest. The goal is to protect your constitutional rights, challenge the prosecution's case, and secure the best possible outcome.
A crime is an illegal act that comes with a specific set of consequences as decided by law. There are many different types of crimes in the United States, each resulting in distinct punishments. Most offenses are categorized according to either the amount of damage done or who/what was targeted.
The criminal justice system in the United States is complicated, which means hiring a criminal lawyer with a wealth of experience in criminal law is very important. If you're accused of a crime in South Florida, you'll want to work with an experienced Fort Lauderdale criminal defense attorney. A criminal attorney can assist you in comprehending and navigating the law that applies to your case. The criminal attorney can evaluate your case and recommend the best strategy to defend against the accusations.
If you're being charged with a crime in Fort Lauderdale, Florida, you'll want to hire a Fort Lauderdale criminal lawyer who has prior experience in criminal law. Criminal charges can be very unforgiving. If you have been accused or arrested for a crime, it's crucial to find a defense lawyer that can assist you in understanding the criminal justice system and the necessary actions you should take to protect your rights.
Should You Represent Yourself In Court Without A Criminal Lawyer?
The short answer is no. You should not represent yourself in court if you have been charged with a crime. Even experienced lawyers who get accused of crimes make the wise decision to hire attorneys that specialize in criminal defense. Additionally, the consequences of a criminal conviction can be very severe, including potential jail/prison time, probation, community control, severe fines, loss of government-issued licenses, and a permanent criminal record. This means that the consequences could have a lasting effect on your life and livelihood.
By hiring a criminal defense attorney, you are ensuring that your rights will be protected throughout your case. The best possible outcome may be achievable with the help of a criminal attorney who knows how to work through the criminal justice system. With experience and guidance, a criminal attorney can provide advice on whether to file and argue certain motions, enter into a plea agreement, or take your case to trial.
Quality criminal representation is important if you find yourself jammed up in the legal system. Finding a top-notch criminal attorney may be expensive and difficult to locate. But finding the right criminal attorney could make all the difference in the world. Make sure you do your homework. Ask the right questions and read the reviews of criminal attorneys. If you need assistance navigating the complicated world of criminal law, contact the Law Office of Matthew Glassman today for a free consultation with an experienced criminal defense lawyer!
About The Law Office of Matthew Glassman
Matthew Glassman, a defense attorney, was admitted to the Florida Bar in 2005. He began his legal career by working for the Broward County Public Defender's Office for ten years. With over 180 reviews, he has an Avvo 10.0 rating and a Google 5.0 star rating. Domestic violence, DUI citations, traffic violations, probation hearings, firearms and weapons charges, and drug crimes are among his practice areas.
Law Office of Matthew Glassman
600 SW 4th Ave Suite 103
Fort Lauderdale, FL 33315
(954) 908-3399
URL: https://matthewglassmanlaw.com/