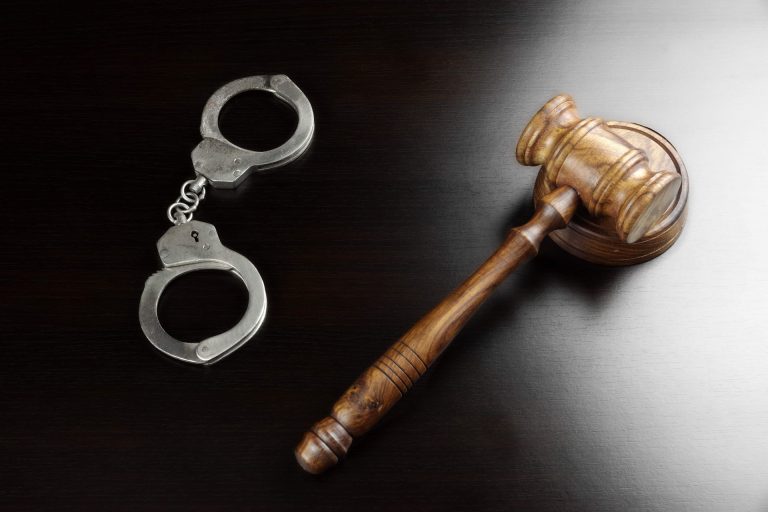 Welcome back ladies and gents, it's time to get writing again. As always if you have been arrested and/or accused of a crime please don't hesitate to contact Fort Lauderdale criminal defense lawyer Matthew Glassman. This case — relatively hot off press — deals with the most serious charge one can face in the criminal justice system: First Degree Premeditated Murder. For charges such as these, you should always contact a criminal defense lawyer as soon as possible so that we can begin working on your case immediately!
Factually, this case reads a lot like other first-degree murder cases. We have an unhappy wife who wants to leave her husband for another man with whom she had secretly been having an affair. Her husband also had a juicy life insurance policy that named his not-so-loving wife as the recipient. As we analyze this case, as the State Attorney does in any first-degree murder case, we are looking for MOTIVE. What motive does wife have to murder husband? Why does she no longer want him in the picture? The answer is pretty self- explanatory here: the wife is moving on and found another lover AND there is the issue of the life insurance proceeds. At trial, Denise was convicted of both first-degree premeditated murder and conspiracy to commit murder. She hired an experienced criminal defense lawyer and appealed her convictions on both counts. Today we address the first-degree premeditated murder conviction.
With that being said, let's jump right into the case and get to work.
Facts
Mike and Denise Williams were married for several years. During their marriage they became very close friends with Brian and Kathy Winchester. During the course of their respective marriages Denise and Brian began secretly seeing each other. This affair grew stronger and stronger but they both remained married and the infidelity remained a secret. The primary reason Denise did not want to leave Mike for Brian is because she did not want to share custody of their children. As the relationship between Denise and Brian progressed a plan was put in motion for Brian to take Mike hunting where an "accident" would take place ultimately causing Mike to lose his life. The plan was for Brian to fake an accident where both he and Mike would fall into the water and ultimately Mike (who would be convinced to wear his waders making it harder to swim) would drown. Denise was on board with this idea because she would feel better about it if it felt more like an "accident" and less like a "murder." The goal was for this unfortunate accident to take place before Mike was set to take Denise on an upcoming anniversary trip.
Originally the fateful hunting trip was to take place on December 9th, but Denise got cold feet and decided to not let Mike go on the trip. After getting cold feet, Denise and Brian had several more discussions about going through with the original plan and the timing of said plan. From a timing perspective, duck hunting season was rapidly coming to an end and Denise was scheduled to go an anniversary trip with Mike that she desperately did not want to go on.
The plan was now back on for December 16th, 2000. This time, however, Mike was supposed to meet Brian at a secret hunting spot that Brian suggested. Brian made it clear to Mike that he must wear his waders. Brian and Mike would normally talk to each other on their cell phones during the drive to the hunting spot but on this day Brian advised Mike that his cell phone battery was dead as he did not want cell phone data to show that he was with Mike on the day/morning of this death.
Once Brian and Mike met up at Lake Seminole they headed out by boat. Brian made sure that Mike was wearing his waders so that when he shoved Mike into a deep part of the Lake– the hope was that Mike would drown. But Mike had other plans. He was able to remove his waders and swim over to a tree trunk where he called out for help. Instead of helping Mike, Brian shot him in the head thus killing him. Brian loaded Mike's body back into his truck and drove Mike's body to a secluded area and buried him.
Denise was not present at the Lake on December 16th. She did not commit the shooting or push Mike into the Lake.
The authorities knew that Mike was missing but did not know that he was deceased. A search ensued. 19 days later and before a body was found, Denise filed claims to receive the life insurance money.
According to Brian, Denise's participation in the murder of her husband consisted of her coming up with an alibi and to make sure Mike went on the planned hunting trip.
During the missing person's investigation for Mike, Mike's mother Cheryl urged newspapers and the police agencies to continue looking for her son. Denise became very angry with her mother-in-law and told her that if she persisted in trying to persuade the police to start a criminal investigation that Cheryl would not be allowed to see her granddaughter.
Two years after the incident Brian and Denise got married. Seven years later Denise separated with Brian and filed for divorce. Brian got arrested for armed kidnapping against Denise and was facing life in prison. While Brian was in jail for the kidnapping charge he entered a proffer agreement with the State/prosecution that in exchange for him providing cooperation in locating Mike's body and telling the State what happened, the State agreed not to recommend a life sentence on the kidnapping charge.
One last tidbit, Brian's ex-wife Kathy became a State informant and tried to get Denise to make admissions about her ex-husband's disappearance. Kathy made statements such as "ya'll planned it" and Denise never denied it as she seemed more concerned about what Brian might have told the authorities.
Principal Theory
Now we know Denise Williams was not the shooter. We also know she wasn't present when her husband was shot and killed. So then why would the State seek a first-degree murder charge against her? Look no further than Florida Statute § 777.011, which reads:
Whoever commits any criminal offense against the state, whether felony or misdemeanor, or aids, abets, counsels, hires, or otherwise procures such an offense to be committed, and such offense is committed or is attempted to be committed, is a principal in the first degree and may be charged, convicted, and punished as such, whether he or she is or is not actually or constructively present at the commission of such offense.
The Principal Theory gives the prosecution authority to go after someone who encourages and assists another in committing a crime in the same manner as the person who actually pulls the trigger. In this case, the prosecution was arguing that not only did Denise want her husband dead she took steps to ultimately make it happen.
Analysis
The First District Court of Appeals struggled with the fact that Denise was not present at the time the murder was committed. The Court compared the charge of murder to that of robbery (robbery is a common charge where we commonly see people charged under the principal theory). The court opined that a robbery can occur over an extended period of time so that individuals who are not physically present still can become principals by their participation in the plan somewhere along the continuum, including during flight from the scene of the crime. The Court also went on to say that ordinarily a murder begins and ends with a killing. Even where there is a scheme that precedes the murder, the crime is complete upon the victim's death. Unlike in a robbery, evading detection of a murder after the killing would not be part of the crime of murder. Here, there is no question that Denise did not cooperate with the police at the time her husband went missing. There is also no question that she threatened her mother-in-law- to stop asking law enforcement for their help in finding her son. But are her actions or inactions enough after her husband's disappearance for her to be found guilty of murder?
Another issue the Court looked at was could words be enough to lead to criminal conduct. The Court explained that words alone could constitute criminal conduct as words can be used to encourage, incite, procure and even assist in a crime. In other words, defendant could be found guilty based solely upon communications.
The Court looked really hard at what Denise was actually accused of doing. What did she plan? How did she go about inciting and encouraging Brian to commit this murder? Did she pay Brian to commit the crime or promise him some kind of reward?
The Court found that there was evidence missing at trial such as the fact that Denise "counseled, hired or procured" Brian to murder Mike. The Court further went on to say that there was no evidence that showed that Denise was the "initiating, instigating, promoting, driving or encouraging force" behind the murder or that she "stage-managed" Brian as he executed the plan.
Absent at trial were any facts about what Denise did or said to Brian to incite or encourage him to commit the murder. There was no evidence that Denise "concocted" the plan or "enlisted" Brian to murder her husband.
Brian's testimony at trial was not very specific. He did testify that the planning of Mike's murder was "very mutual," but he also admitted that he "planned a lot of it" and "instigated a lot of it."
The Court also found missing from the trial record any key evidence that Denise aided or abetted Brian in the actual commission of the murder. When asked about Denise's role right before Mike's death, Brian said "Denise really didn't have to do a whole lot, other than come up with an alibi for herself and make sure that Mike went." This wasn't a case, for example, where Denise provided Brian with the murder weapon before he went on the fateful hunting trip.
The Court found that there was no direct evidence that Denise did any acts or uttered any words to encourage the murder on the date of the incident. There was no evidence that Denise did or said anything to get Mike to leave the house to go on the hunting trip. There was no evidence that Denise was on the phone with Brian while he was at the lake planning and executing the murder. There was ample evidence to suggest that Denise knew what would happen if Mike went on the hunting trip, but that was it.
Conclusion
The Appellate Court ultimately decided that there was not enough evidence to support a First Degree Murder charge against Denise and her conviction for first degree murder was overturned!! Now ladies, don't get all excited and make any plans to get rid of old Earl. The Court DID NOT overturn the Criminal Conspiracy to Commit Murder charge. To establish a criminal conspiracy, all that is needed is an agreement and the intent that the underlying crime occur. Criminal Conspiracy to commit murder is a discussion for another day.
If ever you find yourself arrested and/or accused of a crime in Broward County please do yourself a favor and hire an experienced Broward criminal defense attorney to represent you. The Law Office of Matthew Glassman P.A. can help you with any criminal charge big or small. Check out all of our 5-star Google reviews from our happy clients pertaining to criminal defense lawyer Matthew Glassman! To contact us now click here.