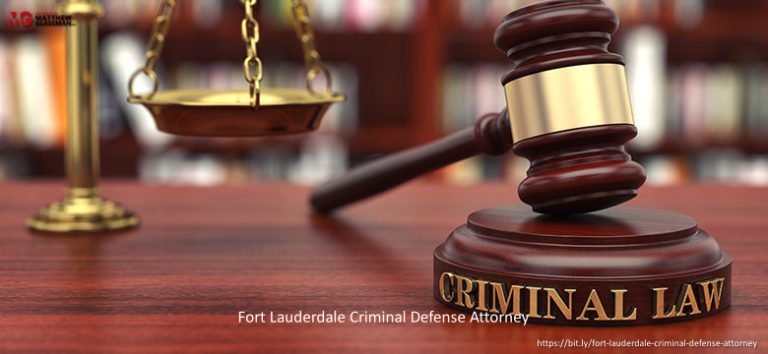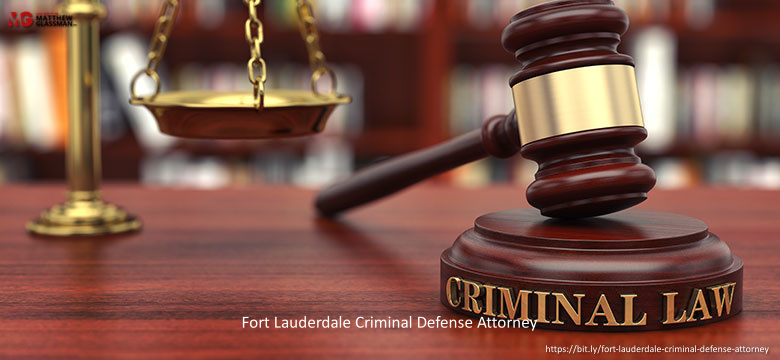 The Law Office of Matthew Glassman is explaining to the public about several different types of criminal charges that require the help of a criminal defense attorney.
(Fort Lauderdale, FL  November 2021) It happens all the time  — residents of the greater Fort Lauderdale metro area are charged with breaking the law.  Sometimes they are guilty, sometimes they are falsely accused but every time they would be wise to hire an experienced criminal defense lawyer. 
If a citizen finds themselves accused of a crime, it is vitally important to hire a criminal attorney to protect their rights.  
Domestic violence accusations are one area of Florida law that is often punished with hefty penalties.  Domestic violence cases have also been on the rise since the pandemic.  When someone has been charged with domestic violence it can be a very confusing and scary time for everyone involved. Often, living arrangements and contact with certain family members get severed. The stress and strain that these cases put on the defendant and often the defendant's family can be excruciating.  
The Law Office of Matthew Glassman can help. We will provide a results driven and experienced domestic violence lawyer to zealously defend your rights and fight for you and your family.  Mr. Glassman has a wealth of experience handling all sorts of domestic violence cases and can put his knowledge of the system and law on full display to represent you or your loved ones. 
Penalties for domestic violence can change the lives of the people involved.  Sometimes Fort Lauderdale residents end up having to go to jail or spend time in prison. They often must pay large fines and are put on probation. Most convictions require a batterers intervention program and anger management counseling.  If you have been accused of committing domestic violence, then hire an experienced domestic violence lawyer to protect your rights.
A second area where the Law Office of Matthew Glassman can help Florida residents is in the area of Driving Under the Influence, commonly referred to as "DUI." DUI litigation is a very challenging and complex area of Florida's criminal law.  To prove someone's normal faculties have been impaired, prosecutors often rely on scientific results such as breath alcohol tests and blood tests as well as roadside sobriety exercises. 
DUI arrests ultimately come down to whether or not an officer's opinion felt that your faculties were impaired. More and more police agencies have body camera's that often capture an individual's performance during the sobriety exercises as well as their speech and interactions with law enforcement. These videos can be shown to a jury to help demonstrate that the driver was not impaired. It is very important that you hire an experienced Fort Lauderdale criminal defense attorney as the penalties for driving while impaired can have a lasting effect on your criminal record and your driver's license. 
A third area of the law that often necessitates the hiring of an experienced and accomplished criminal defense attorney is when a citizen has been arrested on weapons charges. Florida takes weapons charges very serious and often greatly enhances the penalties for when a weapon is displayed, utilized or discharged during the course of certain felony charges. 
Florida is a "stand your ground" state, and criminal attorney Matthew Glassman has taught about the complex Stand Your Ground Law at the collegiate law. If you are in a situation where you have had to defend yourself or others and are being investigated or charged criminally then request a free consultation.  
Finally, anyone who has been charged with a drug offense (big or small) should contact a criminal lawyer. The Law Office of Matthew Glassman has helped citizens of Fort Lauderdale defend against drug offenses ranging from trafficking –with lengthy mandatory prison sentences –to possession, or manufacturing drugs. You will want to hire one of the best criminal defense lawyers to fight for you in your quest to try and get your charges dismissed or reduced. 
About the Law Office of Matthew Glassman
Criminal defense lawyer Matthew Glassman was admitted to the Florida Bar in 2005.  He began his legal career by spending 10 years in the Broward County Public Defender's Office.  He has an Avvo 10.0 rating and a Google 5.0-star rating with over 165 reviews.
Law Office of Matthew Glassman
600 SW 4th Ave
Fort Lauderdale, FL 33315
954-908-3399
Website: https://matthewglassmanlaw.com
Email: matt@stage.matthewglassmanlaw.com