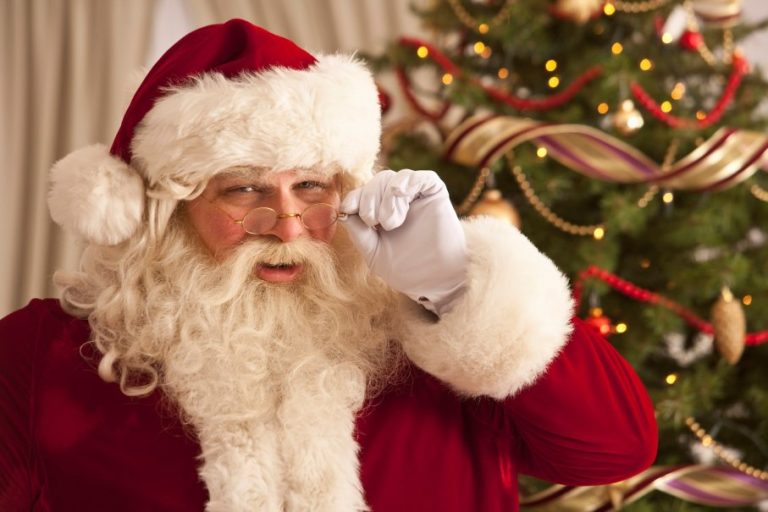 It's holiday time and if you have decided to return to brick and mortar shopping, you may run into a fat man with a white beard in a red suit. That's right! Santa's back Baby, and this time with a bang! Check out this case from the great State of Illinois. 
Now our first thought was someone held a childhood grudge from being placed on the naughty list. I mean after all; Santa cannot give everyone the shiny red fire engine or the Lamborghini remote control car. But, after reading this article, it appears the angry man attacked Santa because Santa's big ol' belly brushed against him. Unfortunately, for the guy dressed as Santa, not everybody has the Christmas spirit.
This Santa case in Illinois serves as a great reminder that a battery does not have to be a punch or a kick or a tackle. It doesn't need to be hair pulling, head butting or biting either. A battery could be as simple as a touch.
Florida Statute 784.03 defines battery:
In order to commit a battery, one has to touch or intentionally strike another person against their will. An intentional unwanted touch in the State of Florida constitutes a misdemeanor battery. A misdemeanor battery is punishable by up to one year in the County Jail. You should always contact a criminal defense lawyer to discuss your charges. The full gamut of possible penalties for a misdemeanor battery can be viewed here.
Fort Lauderdale criminal defense attorney Matthew Glassman has taught Florida's self- defense and stand your ground laws at the collegiate level. If you were forced to defend yourself and were arrested while doing so, please contact us now.
Fort Lauderdale criminal defense lawyer Matthew Glassman and The Law Office of Matthew Glassman P.A. wish everyone a happy and safe holiday season. And to those that are lucky enough to see Santa, we hope the encounter ends a lot better than the one that just happened in Abraham Lincoln's home state.
About The Law Office of Matthew Glassman, P.A.
Criminal defense lawyer Matthew Glassman was admitted to the Florida Bar in 2005.  He began his legal career by spending 10 years in the Broward County Public Defender's Office.  He has an Avvo 10.0 rating and a Google 5.0 star rating with over 170 reviews. His practice areas include domestic violence, DUI citations, traffic violations, probation hearings, firearms and weapons charges, and drug crimes.