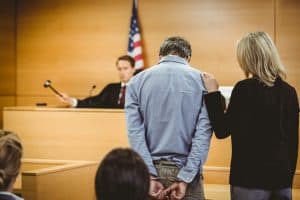 With an unwavering commitment to justice and a deep understanding of the complexities surrounding domestic violence cases, domestic violence lawyer Matthew Glassman stands ready to defend the accused! He ensures fair treatment and due process in the pursuit of justice.
(Fort Lauderdale, FL, May 2023) In a recent website post, the Fort Lauderdale criminal defense lawyer at the Law Office of Matthew Glassman, P.A., takes a resolute stand against domestic violence, offering comprehensive legal defense services to individuals facing wrongful domestic violence accusations in the Fort Lauderdale area.
Domestic Violence Lawyer Matthew Glassman Defends Wrongfully Accused And Empowers Fort Lauderdale Against Domestic Violence
Fort Lauderdale, an idyllic paradise renowned for its sun-kissed shores and vibrant culture, hides a distressing truth beneath its surface – the prevalence of domestic violence. As an issue with no boundaries, it affects families across the city, often leaving a trail of pain, shattered lives, and individuals facing serious accusations.
As a revered domestic violence attorney serving the area for many years, Matthew Glassman understands the gravity of these cases. Criminal defense attorney Matthew Glassman provides unwavering support to the accused, ensuring their rights and advocating for a just legal process.
Domestic Violence Attorney Offering Fair Opportunity To Be Heard
Domestic violence can be unfortunate in any community, and Fort Lauderdale is no exception. Within the confines of seemingly ordinary homes, relationships can be marred by power imbalances and unresolved conflicts, resulting in allegations of domestic violence.
The Law Office of Matthew Glassman, P.A. recognizes the prevalence of this issue. The law office's Fort Lauderdale domestic violence attorney offers empathetic legal support to those accused, ensuring they receive a fair opportunity to present their case.
In the face of domestic violence allegations, having a skilled domestic violence lawyer by your side is paramount. Matthew Glassman's extensive experience as a Fort Lauderdale criminal defense attorney has given him a great understanding of domestic violence cases' nuances.
By meticulously examining evidence, scrutinizing testimony, and employing his expertise, Fort Lauderdale criminal defense attorney Matthew Glassman fights to protect the rights and interests of the accused, ensuring a fair legal process.
Fort Lauderdale Criminal Defense Lawyer Matthew Glassman Upholds Justice To Those Seeking Fair Trea
At the Law Office of Matthew Glassman, P.A., the presumption of innocence forms the cornerstone of the defense strategy. Every accused deserves the right to be treated as innocent until proven guilty.
The domestic violence attorney at the law firm staunchly upholds this principle, working tirelessly to safeguard his client's rights throughout the legal proceedings. Criminal defense attorney Matthew Glassman strives to achieve a just and unbiased outcome by thoroughly applying the law and leveraging his legal expertise.
Empathy And Advocacy: A Criminal Defense Lawyer's Compassionate Approach to Legal Defense
Beyond the legal expertise, criminal defense lawyer Matthew Glassman recognizes the emotional toll domestic violence accusations can have on individuals and their families.
The law office provides compassionate support, guiding clients through the challenging legal process while offering a safe space for their concerns and fears. Domestic violence attorney Matthew Glassman aims to build a solid attorney-client relationship founded on trust and understanding by fostering open communication.
About The Law Office of Matthew Glassman
Matthew Glassman, a criminal defense attorney, was admitted to the Florida Bar in 2005. He began his legal career working for the Broward County Public Defender's Office for ten years. With over 210 reviews, he has an Avvo 10.0 rating and a Google 5.0 star rating. His practice areas include domestic violence, DUI citations, traffic violations, probation hearings, firearms and weapons charges, and drug crimes.
Law Office of Matthew Glassman
600 SW 4th Ave Suite 103
Fort Lauderdale, FL 33315
(954) 908-3399
URL: https://matthewglassmanlaw.com/